Hot water courtesy of the sun!
And it really does work!!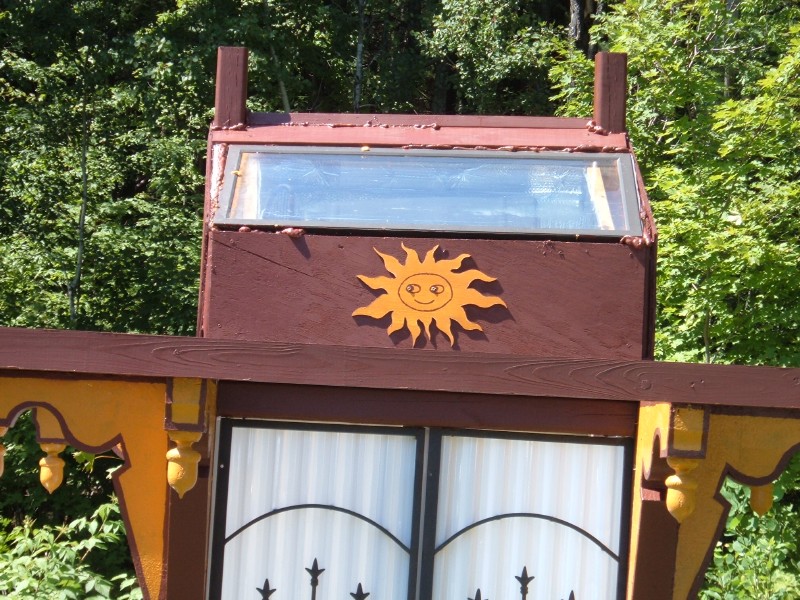 Disclaimer: I assume no liability for what you may see on this page. In the same way that some people should never have any sharp objects, I do not advocate or encourage doing anything shown on this page. With that said, proceed at your own risk and enjoy the show! = CrazyJerry
NOTE** Your computer must not block pop-ups to see photos from the links below.
----------------------------------------------------------------
The challenge:
From scratch, design a stand-alone solar shower.
Make sure there is a readily available parts base in case of a failure.
Since I am my own warranty, simplicity and customer support are mandatory!
Should be relatively easy to move from site-to-site.
Must fit in with the rest of this craziness.
Finally, it has to be afforable.
This started out a somewhat easy task but without an unlimited budget, and trying to use as many retired parts as possible, this was deefinately a challenge! Below are some photos of the finished product.
And so how does it work? After some trial and error it performs excellently!

The parts to build were readily available. The 22 gallon tank and 40 inch double pane window came from the dump as did the black decorative ironwork. Also from the dump: The red table, wooden bench, and the steel basin (now used as a coil heat collector which thermosiphons up to the 22 gallon tank.)
Most of the lumber and all of the opaque panels came from a local big-box store.

This project will continue to be refined but as of right now about 5-6 hours of sun will return 22 gallons of steamy hot water! More to come... but I need a break first!
----------------------------------------------------------------
Changzuki Diesel motorcycle that's still pulling an average of 120 mpg!!
Urba Centurion - a 100 plus mpg diesel powered sports car!
The Aurora Project - Lithium Rocket Trike!
A very nice off-grid 375 rpm Lister-style generator!
An 1800 rpm 12 horsepower Petter Style Generator!
The Commando - A Portable Battery Bank Tracked Charger!
Electro-Split - Very fast and very quiet Wood Splitter!
----------------------------------------------------------------
Diesel-Bike.com Homepage