- The "Aurora" Project -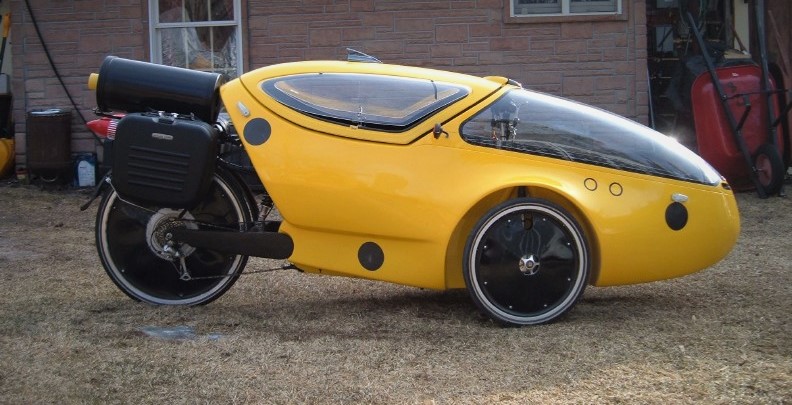 Disclaimer: I assume no liability for what you may see on this page. In the same way that some people should never have any sharp objects, I do not advocate or encourage doing anything shown on this page. With that said, proceed at your own risk and enjoy the show! = CrazyJerry
NOTE** Your computer must not block pop-ups to see photos from the links below.
>>> Video Clips are near the bottom of the page <<<
----------------------------------------------------------------
The challenge:
Make sure parts are readily available in case of a failure.
Since I am my own warranty, simplicity and customer support are mandatory!
Should be of a 12 volt platform.
Finally, it has to promote health.
This project has been all winter in the making and will continue to be updated as needed. Current build photos of this road warrior are below: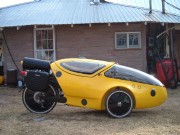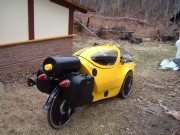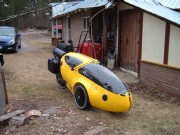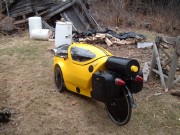 Current info:

- 21 speed (Triple Chainring front / 7 cluster rear)
- Mid-Drive added (combined with front ring approx. 174 gear inches)
- Electric Assisted with Multi-Function Digital Display Screen
- Go-One3 Velomobile with added LED lighting in and out
- Battery recharging is excess power from off-grid system
- On board regenerative braking helps extend range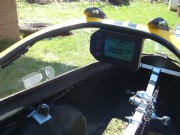 More data:

- 315 watts (approx 8amps) to maintain 30 mph on a flat
- Course: 34.25mi / 54.5v start / 52.5v end/ 1.5 hour recharge w/6amp charger
- Go-One3 Velomobile http://www.go-one.us/ - who appears to have shut down as of 2018 (New Jersey)
- Phoenix II Propulsion System from http://electricrider.com (who has since closed up. (Texas)
- GBS Batteries from https://elitepowersolutions.com (Arizona)
- More testing and data throughout the summer....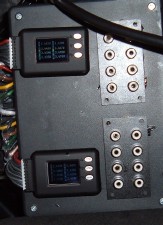 Battery Monitor and Balance Charge Ports:

- The Panel above will monitor battery voltage at the individual cell level - 16 cells total
- The audio jacks are wired to each cell for individual cell balancing
- The Panel is portable for use on the trike or when the batteries are removed
- The audio jack circuits to each cell are fuse protected by side mounted fuse blocks
- The Panel meters have a beeper built in to alert of an under or over charge condition
- If you zoom in on the pic you can see how close the cell voltages match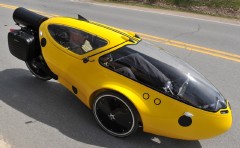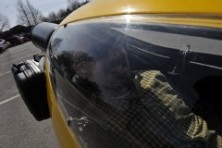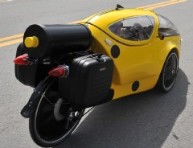 ----------------------------------------------------------------
And finally: Video clips of the Aurora in action!
The Aurora blasting off! 1.14meg

The Aurora zipping along - whoosh! 1.28Meg

Both videos from above combined! 2.39Meg

- Project updates and more details to be continued throughout Summer 2011! -